The Home Audiometer Hearing Test turns your PC into a machine that can test your hearing at home through standard headphones. No specialist hardware is needed.
The test gives a very good indication if there is a hearing problem or not and how severe it might be. It is much more accurate than other 'Do-it-yourself' tests which work with a CD or tests which have no means of calibration.
Due to the nature of the calibration any home test can never quite be as accurate as a professional hearing test at an ear clinic, but the accuracy of this audiometer is within about 10 dB of the true hearing level, compared to around 5dB of a professional hearing test.


Features include:  
- Test procedure to ISO standards
- Graphical display of results
- System is calibrated by ear without external hardware
- Data analysis and categorization
You can test the software in evaluation mode with a limited number of frequencies for free with no time limit.
Compatible with all versions of Windows, XP and later.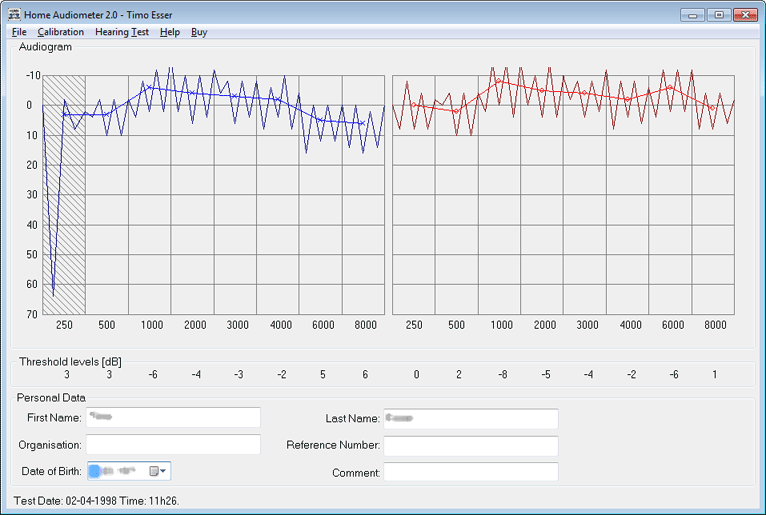 Download
Select a server below to download the software. You can try it for free for 30 days.
Ordering
For pricing information in all major currencies and bundle discounts please see the order pages.